Infolog
was conferred as the winner of
Supply Chain Innovator of the Year in Warehouse Intelligence Automation
by
Supply Chain Asia
. The prize is awarded to companies involved in the development of algorithms/intelligence or machine applications, and have proven successful installation and adoption of its solutions, specifically in warehouses and logistics facilities.
Supply Chain Asia, a platform aims to bring professionals from within the logistics and supply chain industry together for knowledge sharing, launched its annual awards program in 2007. Over the years, Supply Chain Asia Awards has been recognizing the commitments and distinguished achievements of individuals and corporates in transforming the industry both regionally and globally.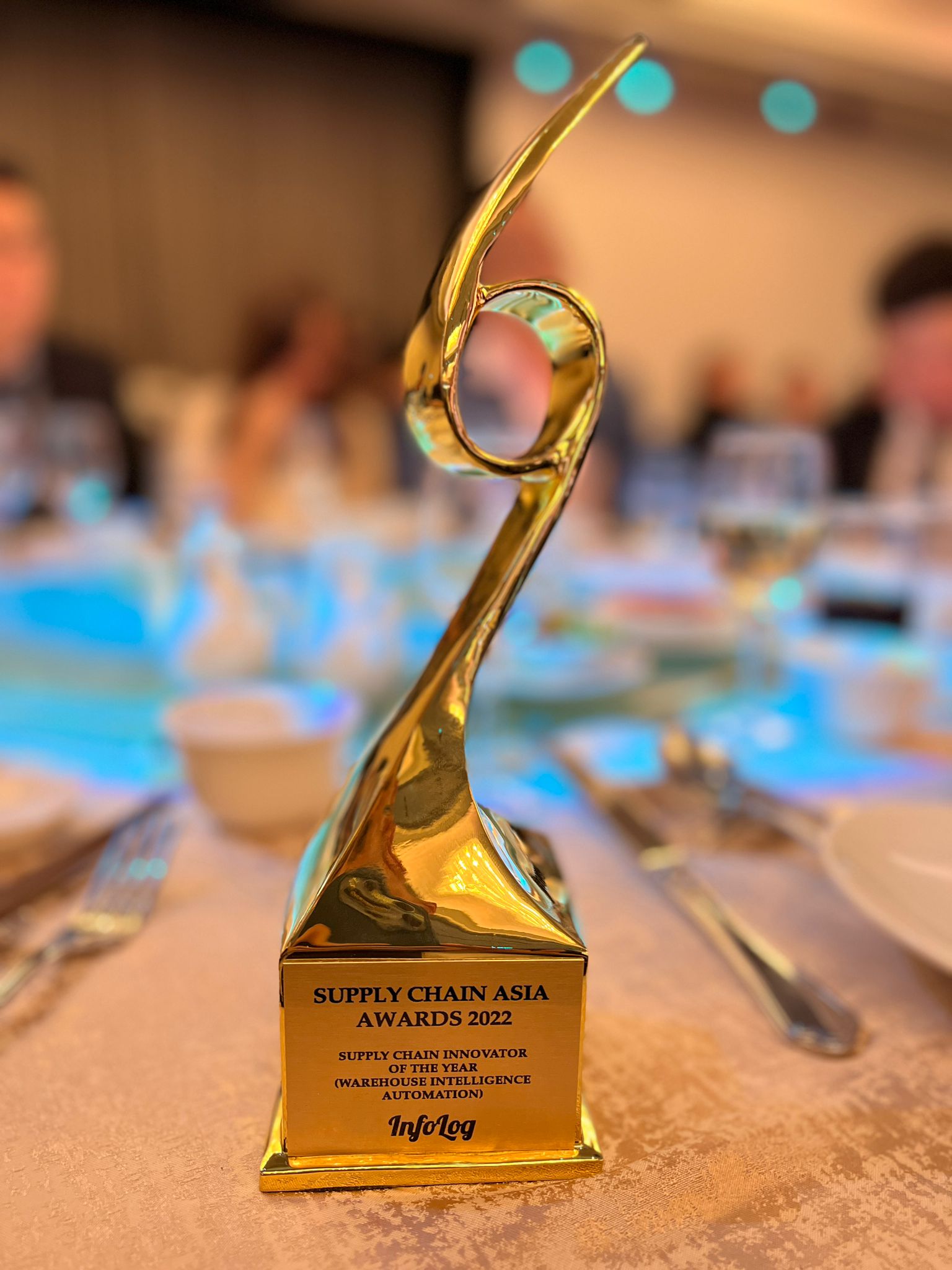 Infolog is an independent software company that first started out to provide streamlined, omni-channel software solutions in 2013. Today, apart from purely software solutions, Infolog also took on the main role as a system integrator to customise to the requirements of our customers and bringing together different components or subsystems into a single and whole intelligent solution together under our Infolog Logistics Suite. Infolog's is well versed in integration with material handling equipment such as Robotics, Automated Storage and Retrieval, Vertical Lift Module, Carousel Storage, Pick/Put to Light, Voice Technology and AMR/AGV.
Currently, over 100 clients successfully have implemented Infolog WMS in more than 180 sites across seven countries in Southeast Asia. Empowered by robust system design and extensive partnership with automation hardware suppliers, Infolog has proven strong track records in warehouse intelligence automation across wide range of industry verticals: 3PL, haulage, distributors, retailers, e-Commerce, cold chain provider etc.
Already recognized by the industry, Infolog continues to scale up its technology for Artificial Intelligence and machine learning and to deliver outstanding products and services to customers. Through abundant project experiences, Infolog provides an overall end-to-end project services from project scoping and consultancy, all the way to project realisation and after-sales support for the clients' distribution, warehousing, logistics and supply chain management requirements.